book summary via Goodreads



Young Katniss Everdeen has survived the dreaded Hunger Games not once, but twice, but even now she can find no relief. In fact, the dangers seem to be escalating: President Snow has declared an all-out war on Katniss, her family, her friends, and all the oppressed people of District 12. The thrill-packed final installment of Suzanne Collins' Hunger Games trilogy will keep young hearts pounding.
Book title:
Mockingjay (Hunger Games#3)
Author: Suzanne Collins
My Rating:
★★★★★


Book Review

My name is Katniss Everdeen.

Why am I not dead?

I should be dead.



Mockingjay! Mockingjay! I guess I'm the only person living on earth who hasn't read this book yet, but you see this book was out in hard bound and I don't buy hard bound books, but I luckily spotted a paperback edition of this book at NBS , so I guess I am one lucky gal to spot the last copy of this book in paperback*smug smile*



The first thing I spotted about mockingjay is it's very low average rating (4.04) and I was incredulous! I can't believe that this book has a low average rating I mean, come on! This is hunger games we are talking about, HUNGER GAMES! It's average rating is almost as same as Hush,hush and angelfire and I didn't even finish reading those books! I even regretted reading those two books. BLAH! So I was ballistic and my OCD just kicked in to its highest level. :D



Well, well after reading MJ do I think it deserved a low average rating? Well I guess. because you see MJ is not like THG and CF. cause THG has heart pounding adrenaline kicking in to it, while CF on the other hand has a mind boggling twist and cliff hanger, but MJ? MJ is kind of depressing cause in this book it actually talks about the actual rebellion, the aftershock, the WAR, the rebels and Katniss being the mockingjay and a LOT of people really died in this book, my fingers are not enough to count them all and the dying and murders just happens soooo fast one blink and BAM! He is dead another blink and BAM! She's dead.



But those are just the couple of pages the next pages will caught you of guard! Damn! Especially part 2 and part 3, sheesh! All the blood and gore is in there all the twist and "unexpected". And as for the peeta fans out there, our boy with bread is not the same as we saw him in the previous books, he is not actually the smiling and sweet Peeta we used to know. Hmmm. I won't tell you why cause that will be like a huge spoiler that I will reveal. Haha!



I gave this book 5 stars because maybe I am not expecting this kind of ending, and MJ may not be as great as THG and CF but this one has a certain depth in to it, like how katniss cope up with all the things that happened in her life and the economic, political and ethical state of panem the turmoil that each and everyone has gone through. And I like it how peeta and katniss get to have kids. The epilogue is a really nice touch to be honest. :)



Well, I am really gonna miss the girl on fire I'm actually happy that I get to meet katniss everdeen , maybe in the near future I wanna be like her (I'm already 18 but WTH right? A girl can dream) I'm not wishing to be a face of rebellion but I wish I can be like her you know? Being fierce and tough hard-headed yet knowing her limitations. Katniss Everdeen is a legend and she will be forever marked in my mind, and I love Suzzane Collins for making a great YA heroine. So yeah girl on fire I'm gonna miss you and may the odds be ever in your favor. :') *sniff,sniff*




"you see that? fire is catching! and if we burn, you burn with us"
***i'll never ever forget this line! sheesh! this line gave me goosebumps!
anyways this actually gonna be a movie, and i know i'm not the only one ranting about Josh Hutcherson playing Peeta i think he is more suitable to play Gale.... (who agrees with me?)
this is how i picture Peeta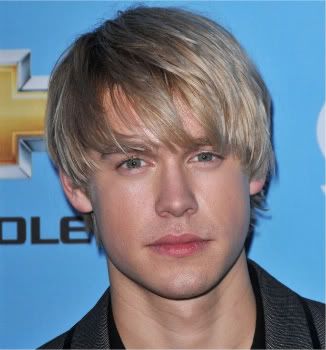 i know some people will disagree but when i first saw chord overstreet on glee i was like
"OMG! it's Peeta Mellark in the flesh!"
haha! so i'm looking forward to the movie even though i'm not a big fan of the picked cast, but we'll see. ;)
View all my reviews